Cyber Security Solutions for Companies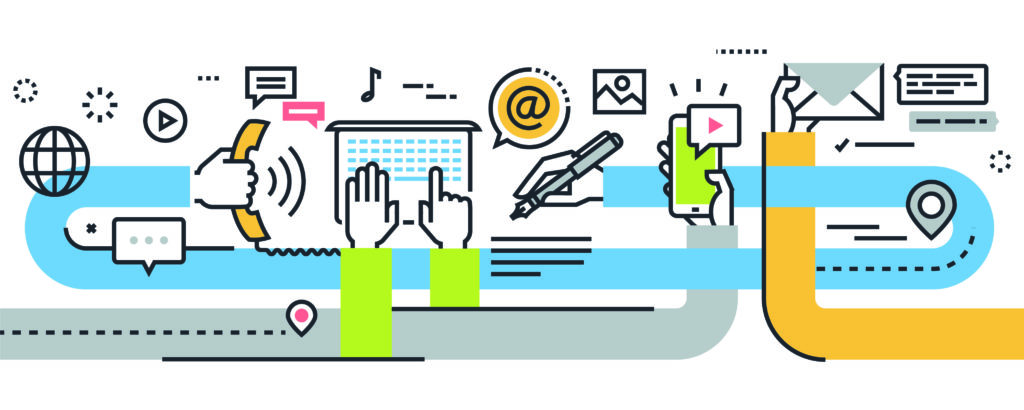 Matrium Technologies Solutions Portfolio
Protecting your network is not a one-time job – it's an ongoing effort. As an IT security solutions company, we offer a range of services that take your network performance and security to the next level. We also use automated solutions for a cost-effective and speedy fix. Our team guides you through every part of the process, making sure you're happy with the results.
Cyber Security: How it Can Help You and Your Business
Sophisticated, tech-savvy criminals use the Internet to steal confidential information and money. Whether their weapons of choice include social media con artistry, bogus email links or complex viruses that infect even well-guarded systems, these virtual criminals cost real damage to their victims' lives and to the economy. These days, threats may even come from internal sources. To strengthen your defences against modern attack methods, robust micro-segmentation solutions coupled with zero trust security controls are key.
The goal of cyber security companies is to provide services that protect sensitive digital information from those who want to use it for nefarious agendas. Everyone can benefit from a comprehensive cyber security plan, especially businesses and organisations who need to take special measures to ensure the safety of their digital assets. With cyber security, you can protect your company from attacks designed to access your data without authorisation or inflict harm on your network system.
Matrium Technologies: Leading Provider of Cyber Security Solutions
Today, cyber-attacks have become more persistent, pervasive and proficient than ever at damaging traditional security architecture. Network security companies such as Matrium Technologies Pty Ltd help organisations prepare, detect, respond, protect and recover along all points of the security life cycle. With our cybersecurity practices and processes, you can run your business while we assess, manage and comply against cybersecurity threats.
Customers can either come to us after a breach or to proactively protect their digital assets and network from attacks. Our team of trained experts can increase the security value and educate clients on the right balance of security, performance and budget. Whether we're defending against malicious malware, detecting and responding to unknown cyber attacks or running an entire security operations centre, we will build your cyber resilience so that you can grow your company with confidence.
How does Matrium Technologies Keep Your Digital Assets Safe?
As a leading web security company, the Matrium team has everything you need to reduce cyber security threats and risks. The process starts with a cyber security assessment by our experts. We will examine your IT environment for existing vulnerabilities and potential issues. After the assessment, we will address the problems that were identified to bring your systems up to standard.
From there, we will perform continuous monitoring and proper maintenance to ensure the utmost security for your network. We only use the latest innovative software and work with industry-leading network security companies, helping you protect your most valuable assets and stay ahead of emerging security threats.
Enjoy Fully-Managed Cyber Security Services from Matrium Technologies
Knowing when your organisation is under cyber attack is vital to help prevent reputational and financial damage. Mitigate your company's cyber security risk with Matrium Technologies. We are the leading provider of cyber security solutions in Sydney and Melbourne, delivering tailor-made services to suit every client's specific needs. We work with an impressive clientele from various industries, specialising in Federal and State government agencies, telecommunications service providers, network equipment manufacturers and some of the largest enterprise companies in the region.
With our professional cyber security solutions, you can focus on your company's daily operations without the need to divert valuable time and effort to mitigating cyber risks.
Let's have a coffee!
Request a complimentary consultation from Matrium.