Future-proof your enterprise with powerful network visibility solutions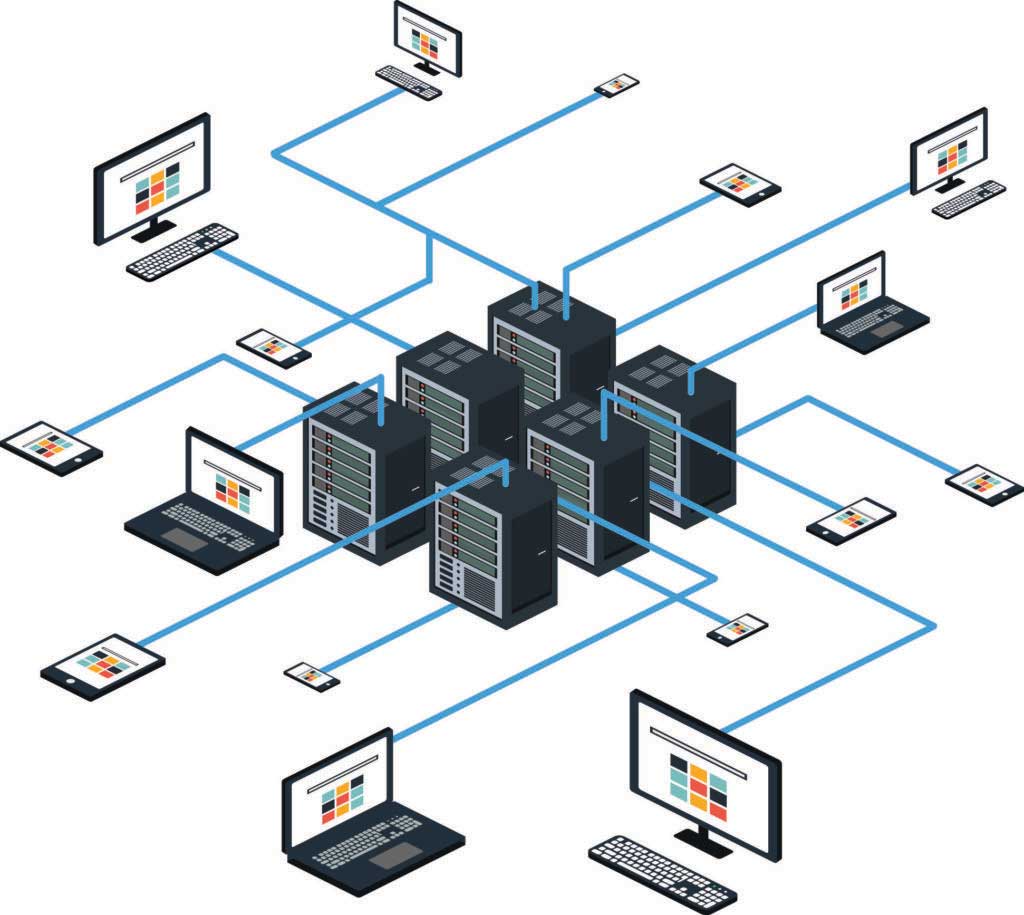 With 85% of today's web traffic now encrypted and more than 80% of attacks now using encrypted channels, the visibility problem facing enterprises is only getting worse.

Today's architects needs the right tools in place to protect and inspect an enterprise environment to ensure they are providing the optimal protection

When just a few minutes of network downtime can damage your bottom line and reputation, it is essential to have robust network security solutions in place.

Matrium offers IT and Security teams the increased visibility necessary to identify anomalies and optimise network performance. You cannot secure what you cannot see and that's a problem as the volume of encrypted traffic continues to explode.

Our visibility tools are designed to simplify network management, exceed user expectations and maintain security and compliance.

By providing in-depth network traffic monitoring and analysis, we help enterprises like yours expose the root causes of slow networks and troubleshoot issues across all your cloud environments.

With effective network monitoring, organisations can save money, increase agility and stay ahead of major system disruptions.
Protect your systems with advanced network visibility solutions
Matrium offers a range of network visibility tools designed to give enterprises a birds eye view of their environment

Matrium provides network, security and traffic insights that can help you detect and rectify threats quickly and efficiently. With the right visibility tools in place, IT teams are able to monitor traffic without compromising network service and eliminate vulnerabilities before it's too late.
Our solutions
The more information you can gather about potential threats and the ways your network is being used, the better able you will be able to protect your systems from vulnerabilities. Gain a consistent view of your network and eliminate security blind spots with Matrium's network visibility solutions.
Network Analyser
Matrium's network analysers give enterprises the ability to monitor and capture traffic flows and identify the specific IP addresses that are contacting their server.

As part of our comprehensive network solution, the customer can store that information and keep records of all internet traffic information, so you always know what connections are in place on your server at any given port.

Armed with this information, we can prepare against malware, viruses, security breaches, intellectual property and corporate data leaks and unwanted access detections.

Our network analyser is designed to:
Provide an in-depth view of potential security threats and all network traffic sources
Allow enterprise system administrators to gather the most granular data for thorough network analysis and Metadata storage compliance
Provide critical information about the health and status of the network
Alert users when suspicious network activity occurs and prompt admins to resolve issues immediately
Cloud Visibility and Analytics
BVisibility into the cloud is the first step in detecting and resolving issues. Matrium provides enterprises with complete visibility, control and insights across any private cloud or hybrid public cloud infrastructure.

Our cloud visibility and analytics solution is designed to:
Simplify and accelerate private or multi-cloud migration
Provide a unified view of data anywhere on the hybrid, single or multi-cloud network
Deliver valuable analytics that accelerates threat detection and troubleshooting
Ensure a consistent security and compliance posture
Monitor any data in motion, including within containers and unmanaged devices
Minimise cloud provider costs by removing duplicate packets and filtering out irrelevant app traffic


Network Visibility Analytics and Optimisation
Matrium supports 360-degree network analysis with superior protection against malicious activity by:
Configuring alarms for defined threats
Identifying unusual packet characteristics
Testing anti-malware programs and detecting potential vulnerabilities
Providing detailed statistics for past and current network activity
Through network visibility analytics, organisations of all sizes and industries can alleviate various IT, security and business challenges. Matrium has a robust ecosystem of partners to ensure enterprises can extract game-changing insights from all the data generated by their existing technologies.

Network Performance and Security
Network monitoring is a simple way to prevent costly outages from occurring. When you know which devices are on your network, what type of data they're sharing and how they're interacting with each other, you can better understand the health and status of your network.

Likewise, network monitoring lets you establish a baseline against which you can measure daily performance and quickly identify irregularities.

By showing real-time network performance data in a user-friendly interface, Matrium's network security solutions help enterprises track activity, pinpoint threats that could cause bottlenecks and maintain security and compliance.
Improve network performance management with Matrium
A secure and functional network is critical for business growth. When you know what your network traffic and capacity usually look like, you can better identify anomalies and allocate loads to avoid issues.

Schedule a consultation and learn how Matrium can help protect and optimise your business.
We get pitched by the vendors every day of every week. It was only when we brought the independent Matrium team in, to objectively look at our requirements, that we felt comfortable making a smart Network Visibility purchase decision. They helped us make an evidence-based purchase.

Director IT Infrastructure
Strengthen security monitoring & early threat detection
Viruses and malware can appear in various forms and infect computers and devices in several ways. Some types of malware are designed to perform subtle damaging actions, while others attack the target device by shutting the network down completely.

By keeping a close eye on network traffic and performance, you can swiftly address suspicious activities and protect your enterprise from data loss and operational disruption.

Matrium's network visibility solutions offer the intelligence needed to proactively detect and rectify issues before they cause major downtime. Request a free consultation now.
Contact Matrium for a Complete Network Analysis
With over 25 years as a leading provider of technology solutions in Sydney and Melbourne, Matrium has plenty of experience implementing network monitoring, analysis and security solutions. Through advanced network analysis tools, we can help you reduce the noise on your network and optimise performance based on the unique traffic profile that makes up your network.
---
Let's have a coffee!
Request a complimentary consultation from Matrium.