Network Visibility Solutions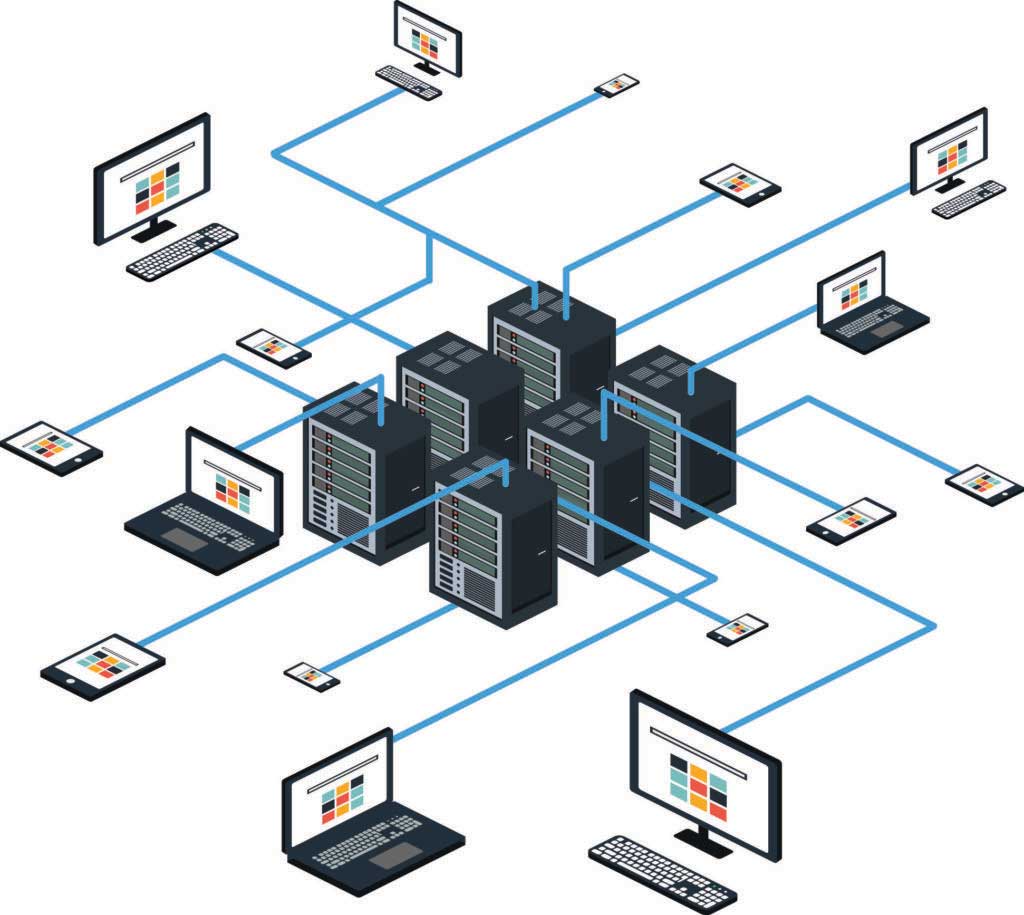 SEEING IS BELIEVING!
Network visibility at scale
Silos of visibility are expensive and difficult to manage
As traffic volume grows, so too does the risk of network failure. Service Providers need a unified packet plane that allows multiple groups to access traffic flow data without creating disruptions. After all, there is no off.
Why network visibility solutions are essential for your business
As head of IT for an enterprise or government organisation, a key element of your remit is to understand your network's performance and any potential issues. Ongoing network and technology updates, volume fluctuations and new use cases increase the complexity of your network and hence the risk of failure. Any problems with the network could have a follow-on effect for the business, resulting in a loss of productivity, angry users, lost revenue and, if the problem is serious enough, job losses.
In order to stay on top of network performance monitoring, you need to have visibility into how data actually flows across your network so you can identify and solve critical issues. But what exactly do you need from network visibility solutions?

Whichever solution you implement needs to be comprehensive and must solve any questions you may have about network performance. This means your network visibility solution must capture and interpret real-world data to help you understand and troubleshoot known and unknown network issues.

However, your network traffic monitoring solution must be able to work without interrupting network service; an intrusive tool could lead to unhappy users and loss of productivity.

You must ensure your network traffic analyser services are reliable, secure and can adapt to the ever-changing IT environment while staying within your budget.
Network Analyzer
The ability to determine the exact IP addresses that are contacting your server and hogging your bandwidth is vital. With our network analyser, we keep records of all internet traffic information, allowing our clients to see the connections to their server on any given port. This enables us to prepare against intellectual property and corporate data leaks, security breaches, virus, malware and unauthorised access detections.
Our network analyser provides an in-depth look at potential security threats and all network traffic sources. This allows system admins to gather highly granular data for thorough network analysis as well as high-level information regarding the health of the network. When bandwidth limitations are met or unusual network activity occurs, the network analyser can trigger alerts, prompting admins to start resolving issues immediately. It is also capable of alerting users when suspicious activities take place on the network.
A network analyser also enhances protection against malicious activity by:
pinpointing potential vulnerabilities and testing anti-malware programs
detecting unusual packet characteristics
configuring alarms for defined threats
providing detailed statistics for recent and current activity on the network
While network analysers are not intended to replace anti-virus programs, spyware detection programs and firewalls, they can minimise the probability of attacks and facilitate rapid response once an attack begins.
Network Bandwidth Monitor
Bandwidth monitoring tools measure the actual bandwidth available on a local system, display real-time data and help prevent network strain. A network bandwidth monitor also identifies possible sources of network problems and tracks down suspicious network activity such as hacker attacks or Trojan horses.
Three situations where bandwidth monitoring is needed:
Slow applications – Your employees are complaining that the programs they use internally are too slow and your customers are unhappy because your company's website seems constantly bogged down.
Problems with large file transfers – Every company sends a considerably large amount of files. These files consume a great deal of bandwidth but there are bottlenecks lurking in every network that can slow down the transfers.
Malfunctions during backups – No IT department can manage without backups. Generally, backups or database synchronisations require a considerably high amount of bandwidth and without the needed amount, your network can be brought to its knees.
At Matrium Technologies, we offer bandwidth monitoring for professionals and consumers alike. Our network bandwidth monitors will help you prevent disruptions that can lead to loss of sales and follow recurring bandwidth trends for capacity planning. Our network bandwidth monitoring solutions also find the root cause behind bandwidth issues, allowing us to resolve them on time.
Network Traffic Analyser
As networks become more complex and intricate, new performance issues appear. Traditional network monitoring takes up too much time and effort, which is why network analysts continually look for tools that will help them arrive at the problem's source as fast as possible.
Matrium Technologies adopts innovative network traffic analyzers that quickly analyse and monitor network performance and traffic. With our state of the art software and equipment, we can detect, diagnose and resolve network performance issues efficiently. We also analyse and monitor bandwidth performance as well as traffic patterns. This means we can provide accurate insights about your application usage and statistics, network bandwidth utilisation, performance, errors and user activity. All of this data will keep you informed on the real-time usage and allocation of your network, helping you adjust resources for optimal performance.
Monitoring traffic and network device performance go hand in hand when identifying the root causes of performance issues and slow networks. Get in-depth network traffic analysis today with Matrium Technologies. Regardless of your organisation's size and industry, we have a comprehensive ecosystem of technologies and partners to ensure you receive the best network traffic analysing services.
Contact our team on 1300 889 88 or fill out our Contact Form today.
The Matrium Solution
With over 25 years as a leading provider of technology solutions in Sydney and Melbourne, Matrium has plenty of experience in implementing network visibility solutions. By using a non-intrusive network bandwidth monitor, we can help you optimise your network performance based upon your unique network traffic profile.

Don't believe us? Just look what our customers have to say:
We get pitched by the vendors every day of every week. It was only when we brought the independent Matrium team in, to objectively look at our requirements, that we felt comfortable making a smart Network Visibility purchase decision. They helped us make an evidence-based purchase.

Director IT Infrastructure
Matrium Technologies has the network visibility solutions – the tools, the software, and the expertise to give you full visibility into and control over your network. We provide full packet visibility, enabling you to easily monitor your network and quickly troubleshoot problems.

What's more, our solutions allow for access to all necessary performance data without creating disruptions in the network. In addition, Matrium's customer-service and technical expertise ensures that the solutions we recommend make sense and can be implemented with ease.
Entrust Your Network to Us
Matrium Technologies has the tools and software to execute network traffic analysis and bandwidth monitoring services with little to no disruptions.
We are an industry leader in innovative Network Testing Methodology. With almost three decades of experience, our team knows what your network lacks and how to solve your issues. We automate all our testing process, making them cheaper, faster and more accurate – no human errors.
Feel free to get in touch with Matrium Technologies at 1300 889 88 or fill out our Contact Form today.
---
Let's have a coffee!
Request a complimentary consultation from Matrium.