Canberra Cloud Security Services
Matrium – Your Canberra Cloud Security Services Experts
At Matrium, we understand how critically important it is to keep your cloud data and systems secure. That's why we offer a comprehensive suite of Canberra Cloud Security Services designed to protect your business's valuable assets and information.
While cloud computing is a powerful tool for businesses of each and every size, it also presents new and evolving security challenges that need to be addressed. Our Canberra Cloud Security Services team is here to help your business navigate these challenges and ensure that your cloud systems are protected from potential threats.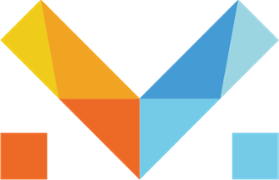 Matrium Canberra Cloud Security Services include various techniques and approaches, including tailored risk assessments, skilled penetration testing, and thorough security audits. We work closely with you to understand your business's specific needs and requirements, tailoring our Canberra cloud security services accordingly.
Benefit from Canberra Cloud Security Services Experts
One of the significant benefits of working with Matrium is that we use the latest tools and technologies to ensure that your cloud systems are as secure as possible. Our Canberra services team stays up to date with the latest cybersecurity trends and industry best practices, providing you with confidence and peace of mind that your systems are protected against the latest threats.
In addition, our Canberra cloud security team provides you with a detailed report of our findings, along with experienced recommendations for addressing any issues that we may have uncovered. This report is an essential tool for improving the security of your cloud systems over time and ensuring that your systems remain secure well into the future.
Cloud Security Services in Canberra With Matrium
Another advantage of working with Matrium for your Canberra cloud security services is that our team knows Canberra. This means you can always count on us for local support and skilled expertise. Our Canberra cloud security team is always available to answer your questions and help you act on the results of our testing.
If you're looking for a reliable and experienced provider of Canberra Cloud Security Services, look no further than Matrium! With our expert cloud security team and comprehensive suite of services, you can be confident that your cloud systems are stable, secure, and reliable. Contact us today to get started!