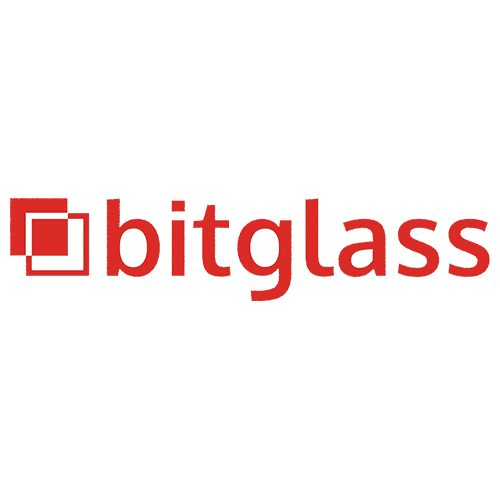 Bitglass - Next-Gen CASB solution
At Threat Intelligence, everything they do is designed to make the most of your security decisions – now and into the future. The threat environment is evolving whether you are a start-up, established firm or operate in a niche part of the market. Threat Intelligence offers a proactive approach to security by defining the next era of penetration testing, incident response and security automation services.
Zero-Day Unmanaged App Security
Bitglass Zero-day Unmanaged App Control enables discovery, blocking, and coaching of new and unknown cloud applications. Our cloud access security broker (CASB) solution features Shadow IT detection, risk analysis, and control over high-risk data outflows. Block, coach, and secure unmanaged apps on managed devices.
Control access to any unmanaged application
Patent-pending machine learning technologies automatically detect leakage paths in any application or web traffic.
Block, coach or control unmanaged applications. Control provides read-only access to unmanaged apps, controlling leakage while allowing access.
Shadow IT Discovery
Discover shadow IT applications from any firewall or proxy.
Bitglass Zero-Day ShadowIT has an automated index of reputation ratings for any cloud app, known and unknown.
Index currently has over 100K apps, over 3X the competition
Classify shadow IT applications across dozens of security & compliance indicators, easily tuned to the specific needs of your organization.
Fast + easy solution deployment
Simply upload/stream firewall or proxy logs to Bitglass Discovery service
No proprietary agents to install on premises or on devices.



Zero-Day Managed App Security
Protect Data at Access
Bitglass offers a customizable, fine-grained approach to data security. With a robust cloud DLP engine and Zero-day Threat Protection capabilities, Bitglass automatically takes action on data based on content and context. Prevent data leaks and stop threats while enabling user mobility and productivity.
Authenticate users across all apps with Bitglass' integrated SSO or a third-party IAM.
Safeguard data traveling to or from the cloud via a spectrum of DLP controls including encryption, redaction, and watermarking.
Stop all known and unknown threats instantly with Bitglass' predictive anti-malware engine, powered by Cylance.
Control sharing permissions and access to data-at-rest in the cloud with Bitglass' deep API integration.
Visibility and Analytics
Bitglass gives you a single-pane, cross-app view into the details of your employees' cloud usage. Uncover potential threats in real time. Customizable alerts allow for instant visibility of emerging threats. Bitglass integrates with popular SIEMs to consolidate security awareness.
Identify sensitive cloud data at rest and unauthorized external sharing.
Detect and be alerted instantly of suspicious behavior with User and Entity Behavior Analytics (UEBA).
Empower employees to use the cloud while remaining compliant with regulations like HIPAA and GLBA.
Real-Time Security without Agents
Bitglass' agentless proxies intermediate traffic between the cloud and any endpoint, all without installing invasive profiles or agents on end-user devices. Easy deployment, easy management.
Easily distinguish between managed and unmanaged devices to control access.
Security For Any Cloud App
Your company's move to the cloud delivers flexibility and cost savings, but that doesn't mean you should lose control of your data. Bitglass' Next-Gen Cloud Access Security Broker (CASB) solution enables your enterprise to securely adopt any managed or unmanaged cloud app. The Bitglass Zero-day CASB Core dynamically adapts to the constantly evolving enterprise cloud footprint, delivering real-time data and threat protection
Any cloud app
Bitglass Next-Gen CASB automatically learns and adapts to new cloud applications, new malware threats, new behaviors and new devices, delivering comprehensive protection for any application and any device. In addition to the apps featured below, Bitglass supports any cloud application – whether it's managed by your organization or not.