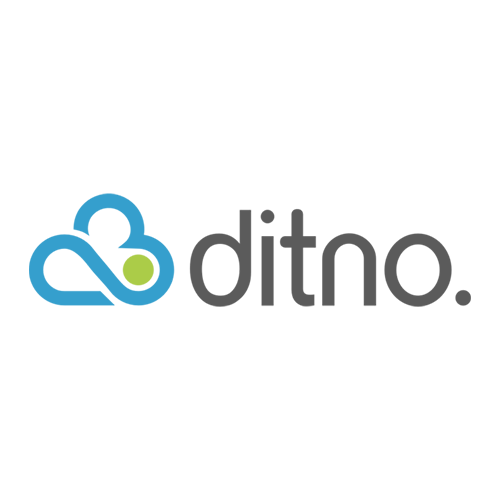 ditno. - Security Made Simple
ditno. was formed in 2012 by people who wanted to remove the complexity and cost of securing data. ditno provides Security as a Service, enabling organisations to create unified risk based microsegmentation & WAF controls across any provider, platform and operating system. ditno is enabling it's customers to easily de-perimeterise their networks, allowing for an 'agile' approach to security. ditno's network security products enables complete security protection of all assets, regardless of the platform or where they are hosted.
At Matrium we thrive to provide wholistic, innovative security solutions that make security simple and assist our clients to proactively assess, protect and manage their digital assets across the enterprise at the core, cloud, IoT or the endpoints. Matrium has worked with ditno. since its inception and have successfully leveraged their solutions to gain visibility of traffic across our clients' server network regardless of location. Once the current state baseline and risks are assessed the solution automates microsegmentation controls, prevents rogue traffic and protects the server applications with built in Web Application Firewall (WAF) functionality consistently across cloud and hybrid cloud environments.
Network Firewall
The 'Perimeter' has moved – it's moved to every server in the enterprise. ditno's Network Firewall is enabling it's customers to easily de-perimeterise their networks, allowing for an 'agile' approach to security. ditno's Network Firewall automates the protection of every server essentially creating an elastic perimeter, providing companies greater agility to focus on their business requirements and improve productivity.
Due to the uniqueness and high performance of ditno's solution, organisations can maintain the same security posture across hybrid environments, treating physical separate environments as one Virtual Data Centre.
A single management portal applies host-based network controls to create microsegmentation between services, irrespective of the hosting environment.
Utilising a single management system to create and manage micro-segmentation across dispersed environments simplifies operational overhead and improves efficiencies.
Web Application Firewall
WAF controls are managed via the same management portal as the Network Firewalls. This provides a complete view of network and application activity.
ditno's WAF can be consumed on a per host or reverse proxy basis. An organisation can centrally manage hundreds of micro-sites and large web applications / APIs.
All deployments will apply the Core Rule Sets v3, to adhere to OWASP's best practices. ditno's automation engine will automatically tailor rules according to the individual web application requirements.