Sydney Network Testing Services
Sydney Network Testing Services with Matrium
Looking for reliable network testing services in Sydney? Look no further than Matrium! As an expert cybersecurity company specializing in network testing, we understand the significance of having a robust and secure network infrastructure for your business. Our team of skilled and experienced technicians provides you with the best possible Sydney network testing services.
So, what is Sydney network testing, and why is it critical for your business? Network testing services involve evaluating the network infrastructure of your business to identify any vulnerabilities or any weaknesses that bad actors could exploit. This includes your wireless network security, checking for hardware faults, your software, and much more.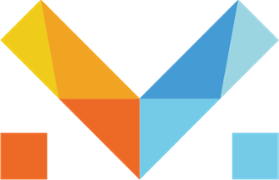 By conducting regular Sydney network testing, you can gain a better understanding of your network's actual strengths and weaknesses. It allows you to take any necessary steps to correct any discovered issues before they become BIG problems, which keeps your systems running like clockwork while also protecting your vital assets and data.
Benefit from Sydney Network Testing Services Experts
When you work with Matrium, you can have the peace of mind that you are getting a complete approach to Sydney network testing. Our dedicated cybersecurity team will work with you to learn your business's unique needs and individual requirements. We tailor our testing procedures accordingly as we do so. At Matrium, we utilize various techniques for Sydney network testing, including both automated and manual testing, to thoroughly evaluate the network infrastructure of your business.
One of the significant benefits of working with Matrium is that our network testing team is based right here in Sydney. You can rely on us to provide your business with local expertise and support. We're always here to answer any questions you may have and help you understand the results of our Sydney network testing services.
Sydney Network Testing Services With Matrium
We provide you with detailed reports of our Sydney network testing discoveries, along with specific recommendations on how to deal with any issues we might have uncovered. This reporting is a critical tool for improving your security and the stability of your business network, as well as for keeping your systems running without issue over time.
So, if you are seeking out reliable network testing services in Sydney, then look no further than Matrium. With our skilled network testing team, you can rest assured and have complete confidence that your Sydney network infrastructure is stable, secure, and reliable. Contact us today and let's get started!