Australia's Leading Technology Solutions Provider
Technology is essential in the business world of today, even more vital than ever before. If your technology isn't optimised and implemented properly, chances are you will lose earnings, have holes in your security posture, or even both. The Matrium Managed Security IT Services assist businesses of all sizes to capitalise on the major improvements in cybersecurity without the need for a robust, in-house IT Security division. When you partner with Matrium for managed technology services, you get the very best. Our custom-tailored solutions can start from as little as $10 per per endpoint per month, and are focused on helping your business to be successful.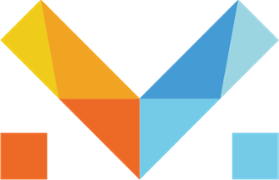 Matrium Technologies has been serving the ANZ market since 1991 with network visibility, advanced network testing, and security solutions. Our dedication to minimising downtime by the expert management of technology disruption ensures our customers can leverage their own technology for the greatest profitability.
Benefit from Managed Security IT Services
There are many reasons for leveraging a managed IT service provider. From enhanced capabilities to reduced overhead costs, the advantages a partner such as Matrium can offer are huge. When you work with the experienced engineers at Matrium, you can leverage:
Experienced and certified cybersecurity pros who can handle both reactive and proactive issues
Ongoing technical support, both for on site and remote
Regular security and performance assessments and responses
Proactive maintenance and system monitoring
Ensure your own systems are protected and backed up if an unlikely event occurs
Cybersecurity Training Programs for Your Staff
In a business climate where a breakdown with your technology means a breakdown of business, you need a team of proven experts who are committed to managing your technology solutions and systems full time. In addition, you need a partner that understands the value of both reactive and proactive responses.
Keeping ahead of system maintenance and hackers is a vital part of being a technically literate business, but that doesn't mean you're protected from everything that could possibly go wrong with your own technology infrastructure. Proactive service often prevents downtime that can otherwise be harmful to your business. Though, it is also necessary to have a reactive team that can step in and quickly solve problems whenever they may arise. Matrium provides you with end-to-end support for your business, monitors your technology solutions, and helps you to catch problems before they happen. Matrium gets you back online before your business revenue and reputation can be compromised.
Managed IT Services With Matrium
With countless satisfied customers throughout the ANZ region, partnering with Matrium for your Managed Security IT services just makes good sense. We do so much more than implement out-of-the-box solutions. We're dedicated to understanding the needs of your business and deliver a completely customised solution supported by the service of experts.
Contact us today to schedule a consultation. Learn how Matrium lets you focus on your business, while we focus on your technology.