SD-WAN Performance and Network Testing
Software-defined wide area networks (SD-WAN) have extensive benefits to offer organisations, including facilitating a more cost-effective network. Matrium is a leading provider of SD-WAN infrastructure as well as performance and validation testing solutions, we are uniquely positioned to support your SD-WAN requirements from planning to testing and then into deployment.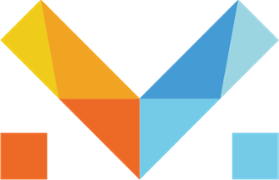 What Do You Need From Your SD-WAN Network?
Often, companies that are looking to deploy SD-WAN networks have realised they don't need to backhaul all branch traffic back to their Data Centre. They see operational advantages in simplifying the design as well as the savings in removing expensive dedicated WAN links. There are a lot of features and functionality that are available for enterprises, it's now a matter of making sure they work for you. Wouldn't it be nice to see beforehand how exactly it would perform? Is simplification of architecture that incorporates a security first approach and a way to measure ongoing performance and SLA's important to you? That's what customers need from an SD-WAN network.
Matrium's SD-WAN Solutions
Matrium is a leading provider of network testing, security, and enhancements that help your organisation operate more efficiently and save money. When it comes to anSD-WAN instance, you need a partner who can architect, design, and test a secure solution that supports your operation at all points. When you move to SD-WAN, your branch data can be moved to the edge which improves application performance and reduces your WAN opex by up to 40%.
You can only take advantage of these increased efficiencies when yourSD-WAN network has been thoroughly tested and any potential issues can be addressed on the front end, before they compromise your operations.
There's a few things to consider when testing an SD-WAN network that can support your operations under even the most trying circumstances.
Policy Validation – QoS is determined by your policy, but policy adherence is one of the biggest challenges IT managers face. The status quo, manual policy validation, is the exact opposite of the efficiencies and increased accuracy you're looking to achieve with an SD-WAN network migration. Matrium can help facilitate real-world conditions to test your policy adherence and identify potential lapses.


Path Selection – Testing your policy-based and dynamic routing helps you prevent and reduce path complications, including congestion, link-failure, and packet loss.


Resilience – The role of an effectiveSD-WAN network is to maintain high levels of performance and availability for your business-critical services. No network is 100% fool proof though, so you'll want to test the processes and protocols when the network does fail. Network survivability is key to ensuring end users are not impacted.


Zero-Touch Provisioning – When set up appropriately, configurations and policies are programmed once and pushed out across all your locations. This reduces human errors and maximises your specialised IT resources but must be rigorously tested to be completely leveraged.


Service Chaining – Chaining yourSD-WAN with other network services is one of the key advantages of this type of network. To benefit from the WAN optimisations that are available, you have to be able to test the performance and security under real-world conditions.


Dual Stack Addressing – IoT devices are rapidly deployed and increasing the demands on your network, requiring IPv4 and IPv6 coexistence. Matrium can help you test these connections and evaluate the dual stack options available to your organisation.
Matrium Is Your Partner For SD-WAN Network Testing
As an experienced SD-WAN architect and designer, Matrium is the premier source for helping you leverage the advantages anSD-WAN network has to offer your IT managers and organisation as a whole.
Our team can generate real-world conditions to ensure your SD-WAN performance and security are prioritised before, during, and after deployment. We can help you identify network impairments such as packet loss, high latency, or packet delay variation that typically impact SD-WAN solutions. By engaging Matrium, you'll be able to select the SD-WAN solution that can support your requirements.
Contact Matrium today to learn more about how we can implement and support a successfulSD-WAN network deployment.