Melbourne Penetration Testing Services
Melbourne Penetration Testing Services from Matrium
Hey there! If you're reading this, you're probably searching for a bit more information about Matrium and our Melbourne Penetration Testing Services. Well, you've come to the right place when it comes to safeguarding your valuable data.
Let's start with the basics: what is penetration testing? Simply put, it is a way for companies like yours to test the security of their systems as well as their networks. This testing can include everything from checking for vulnerabilities in software to making sure that your employees aren't falling for phishing scams.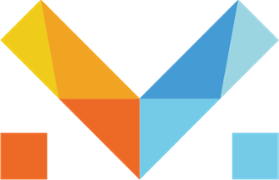 At Matrium, our Melbourne experts in the Penetration Testing profession are here to help make sure your company's information is as protected and secure as possible. Our team of experienced Melbourne technicians and security professionals utilise the latest tools and techniques to test your company's systems to find any weaknesses.
Benefit from Melbourne Penetration Testing Services
So, what can you expect when you work with Matrium? Well, first, we'll start by speaking with you to understand the specific needs and concerns of your business. This helps us tailor our penetration testing approach to meet your specific requirements as well as to ensure that we're focusing on the areas that are most important to you and your business.
Once we have a good understanding of what you need the most assistance with, we'll get to work on testing your systems. This testing can involve a variety of different techniques, depending on what we're looking for. For example, we might try to access your network from the outside, we might look for vulnerabilities in your internal environment or even software you have developed. We might also test your employees to see if they're susceptible to phishing scams or other cybersecurity threats.
The goal of penetration testing is to identify any weaknesses or vulnerabilities in your systems, so that we can help you prioritise fixes before they become a problem. Our Melbourne Penetration Testing team will provide you with a detailed report of our findings along with recommendations for how to address any and all issues we've uncovered.
Melbourne Penetration Testing Services With Matrium
Of course, one of the biggest benefits of working with Matrium is that our team is based right here in Melbourne. That means you can get the local penetration testing expertise you need, without having to deal with the headaches of working with a far-off cybersecurity company. Plus, our team is always here to answer any questions that you might have, and to help you understand the results of our penetration testing.
So, what are you waiting for? If you're looking for a reliable and experienced provider of Melbourne Penetration Testing Services, then look no further than Matrium. With our expert cybersecurity team, you can have the confidence that your systems and networks are as secure as possible. Contact us today to learn more!