Melbourne Network Testing Services
Melbourne Network Testing Services from Matrium
Greetings! If you're looking for a top-notch provider of network testing services in Melbourne, then you've landed in the right place! Matrium is here to help you ensure the security and stability of your business networks.
As a Melbourne based technology company that specialises in the field of network testing, we understand the importance of having a robust and secure network infrastructure for your business. This is why our team of highly skilled and experienced technicians are dedicated to providing you and your business with the best possible Melbourne network testing services.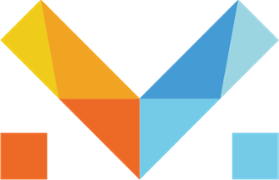 So, what exactly is network testing, and why is it important for your business? Essentially, network testing is the process of validating your network infrastructure by performing stress and volume testing. This helps to identify any design issues or vendor software misconfigurations before it impacts your production network traffic. This includes everything from load testing your end to end networks to isolating the performance of critical infrastructure.
Benefit from Melbourne Network Testing Services Experts
By conducting regular network testing for your business, you can gain a better understanding of your network's strengths and weaknesses. You can then take steps to address any discovered issues before they become big problems. This helps you keep your business systems running smoothly and also protects your valuable data and assets.
When you work with Matrium, you can expect a comprehensive approach to Melbourne network testing. Our skilled network testing team will work with you to understand the specific needs and requirements of your particular business, and we tailor our testing procedures accordingly. We use a variety of different techniques for network testing, including automated and manual testing, to thoroughly evaluate your business's network infrastructure.
One of the key benefits of working with Matrium is that our network testing team is based right here in Melbourne, which means you can rely on us to provide your business with local expertise and support. We're always here to answer any questions that you might have and help you understand the results of our network testing.
Melbourne Network Testing Services With Matrium
Of course, we also provide you with a detailed report of our network testing findings, along with recommendations for how to address any issues we may have uncovered. This report is a vital tool for improving the resiliance and stability of your business's network, as well as for keeping your systems running smoothly over time.
So, if you're looking for top-notch network testing services in Melbourne, look no further than Matrium. With our expert network testing team, you can have the peace of mind and confidence that your network infrastructure is secure, stable, and reliable. Contact us today to get started!