Sydney Cybersecurity Services
Sydney Cybersecurity Services – For Keeping Your Business Safe
In the current digital era, protecting your business from cyber threats is more important than ever. Matrium, a top provider of cybersecurity solutions in Sydney, offers a range of services designed to help businesses stay ahead of the curve when it comes to safeguarding their valuable data.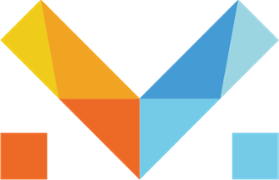 Matrium recognizes that the digital world is continually evolving, and cyber threats are becoming more sophisticated with time. To combat this, they have assembled a team of industry experts who are dedicated to staying on the leading edge of cybersecurity technology. Their team of certified professionals has extensive experience in all areas of cybersecurity, including data privacy, threat detection and response, network security, and more.
Benefit from Melbourne Cybersecurity Services
Matrium's Sydney cybersecurity services are designed to help businesses of all sizes stay ahead of the curve when it comes to guarding their valuable data. They offer a wide range of cybersecurity services, including:
Penetration Testing: This cybersecurity service involves simulated cyber-attacks on your network to identify vulnerabilities that could be exploited by hackers. This enables you to see in real-time how well your defenses and systems hold up, and they provide the information you need to make necessary improvements.

Threat Intelligence: Matrium's threat intelligence services are designed to help you stay ahead of the latest cybersecurity threats. They provide real-time threat intelligence feeds that give you the information needed to protect your critical systems from new and evolving threats.

Network Security: Matrium's Sydney network security services help your business safeguard your network from cybersecurity threats through monitoring, defending against unauthorized access, exploiting malware, and other forms of cyberattacks.

Data Privacy: With Matrium's Sydney data privacy services, you can rest assured that your sensitive information is always protected. They provide services that include data encryption, secure data transfer, and more, each of which helps you keep your data safe from bad actors.

Incident Response: In case your business falls prey to a cyber-attack, their skilled incident response team is here for you. Their certified professionals will work with your business to assess the damage, contain all threats, and get your systems up and running again as quickly as possible.
Cybersecurity Services With Matrium
At Matrium, they understand that cybersecurity is a significant concern for businesses. Therefore, they offer services designed to help you stay ahead of the curve. Their team of Sydney experts is dedicated to staying on the leading edge of cybersecurity best practices so that they can supply their clients with the absolute best protection. Whether you need penetration testing, network security, data privacy, threat intelligence, or incident response, their Sydney Cybersecurity Services are the solution. Contact them today to see how they can help your business.