NETWORK TESTING MADE FOR 5G
5G network testing gives you insights and options to optimize your solutions, get to market faster and delight customers
5G has arrived. With it comes the need to make sure that you're able to measure the performance of new network functions.
With 5G network testing, you're able to act confidently, knowing that your solutions are deployed correctly, optimised and meeting demand under real-world conditions. The outcomes and opportunities are evident. The faster you know that your solutions will perform as expected, the faster you can deploy solutions that generate revenue and ROI.
Whether you're a domain owner, a lab manager or a service provider, you need a 5G network testing solution that allows your business to:
Test the functionality and interworking of multiple vendors, both new and old
React quickly to continue the agile deployment of new software and new functionalities from your vendors
Ensure that your customers have an extraordinary user experience on the 5G network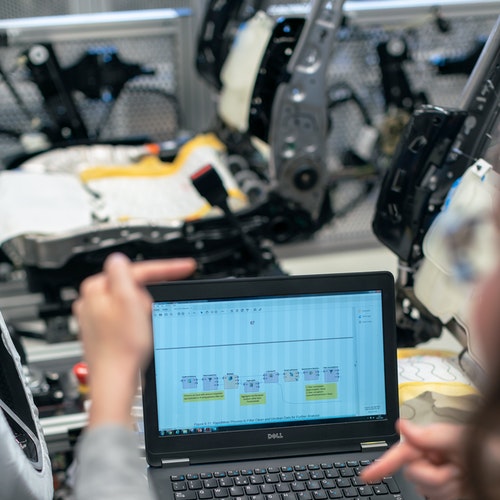 Manage Data Consumption with Ease
As the number of 5G users grows, so too does the need for you to monitor and manage your network. More users means more data and more traffic. Throwing bigger and faster tools at the issue isn't the answer.
You need a testing solution that lets you see your network capacity in order to minimise capital and operational expenses. That means having a smarter way to see how your network performs on demand.
You also need a solution that lets you see how your 5G network stacks up against the competition, with detailed information about mobile coverage, and upload and download speeds.
5G networks deliver extraordinary speed and capacity. In these early days, they're also vulnerable to problematic bugs or software releases that can affect your network. The use of Network Function Virtualisation means 5G services are packages as virtual machines that operate on commodity hardware.
Security is a high priority in 5G, with IP connecting multiple components. That's why you need a network testing solution that's highly synchronized across network systems and devices. Keep your network and its multiple components performing at a high standard.
Matrium Technologies is at the forefront of 5G network testing solutions. Our expert engineers help companies leverage 5G and adopt strategies that drive growth.
At Matrium, we help our customers build a 5G network that ensures that the right data gets to the right tool at the right time. By building networks correctly, we reduce network noise and save customers money from investing in unnecessary tools.
Working closely with Tier 1 mobile service providers, our teams understand the complexities and challenges of deploying 5G. Our engineers help service providers navigate the fundamental changes that come with 5G.
5G has altered the way networks are deployed from the very foundations of network design and operability. With a shift in the underlying network infrastructure, we help our customers validate functionality, maximize performance, enhance interoperability and provide end-to-end service validation.
For your business, that means:
Accelerated time to market
More revenue generated sooner
Validation that provides more efficient deployment
Lower risk of outages due to poor configurations or software releases that do not meet industry standards
Peak performance
Matrium partners with some of the leading companies in 5G testing to provide you with solutions that will optimise networks and delight your customers.
Spirent 5G Benchmark Testing for Connected Devices
As an Elite Partner with Spirent, Matrium helps you evaluate the devices that connect people and objects at the edge of your network. We help you deliver exceptional end-user experiences by evaluating the location, performance and data connectivity of:
Wireless networks
Equipment
Devices
Chipsets
By monitoring the performance of connected devices, you can deliver services faster at a lower cost and peak performance.
Matrium engineers recreate your 5G network's real-world traffic conditions in a lab. Using a vast library of automated test cases, we help save you time and money to deploy 5G faster. These solutions provide you with the expertise, acceleration of core 5G deployments and vendor-agnostic validation that gets your networks launched faster and more effectively. Landslide allows for validation of cloud-native functions in isolation or connected to an end-to-end system.
Matrium also offers unique Internet of Things (IoT) testing solutions, including IoT node testing and complete end-to-end IoT validation.
Matrium and Gigamon, the market leader in network visibility, offer MobileVUE, a complete solution to help service provides adapt quickly. With MobileVUE, access intelligence on network traffic and subscribers, with functionalities that include:
Packet slicing

Tunnelling

5G correlation

SIP/RTP correlation

Session sampling

Whitelisting
With pervasive visibility into your data in motion, services and applications, you can aggregate, filter, correlate and distribute traffic. As traffic grows, you'll have the monitoring, security and analytics to meet increased demand.
As 5G grows, so too does the need for speed in data transfers and accuracy in synchronization. With Paragon, you can solve all your 5G timing challenges with PTP and SyncE testing at speeds up to 100 GbE. Paragon is the most advanced and reliable test solution to make sure that devices and systems allow you to deliver the most advanced, reliable and accurate 5G networks.
LEARN MORE ABOUT 5G NETWORK TESTING WITH MATRIUM
Matrium has more than 30 years of experience providing technology solutions. Learn more about our network testing, security and managed services solutions by contacting Matrium Technologies at 1300 889 88 or by filling out our Contact Form today.